From whichever side you look at it, NOVO's design is refined in every detail and sculpted around functionality: the front features a 7-inch screen protected by a silicone frame, while the back is designed to adhere to the internal components, ensuring a perfect grip. The handling is also facilitated by the alternation of rigid plastic areas with rubber parts finished with a relief pattern to increase grip.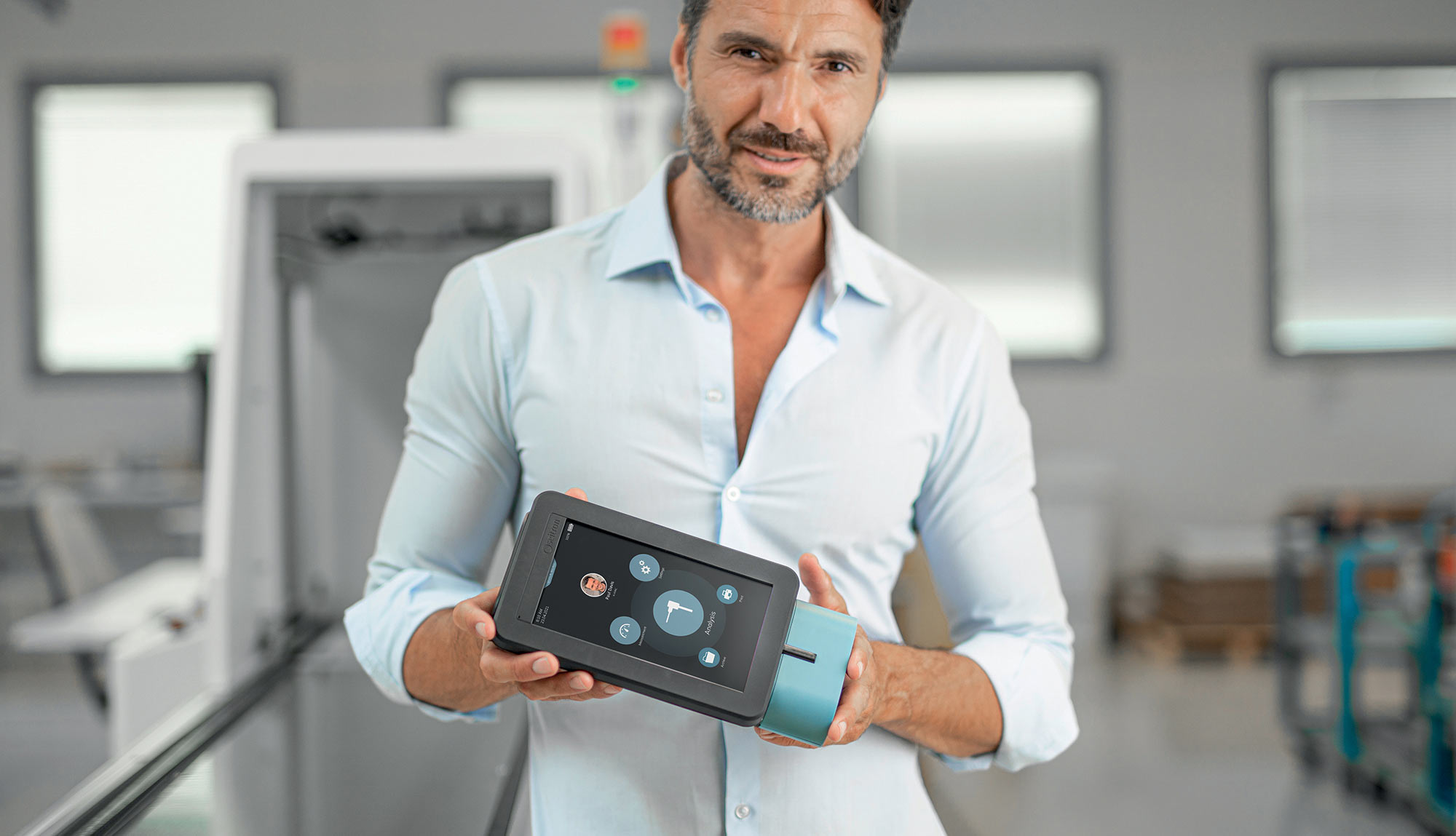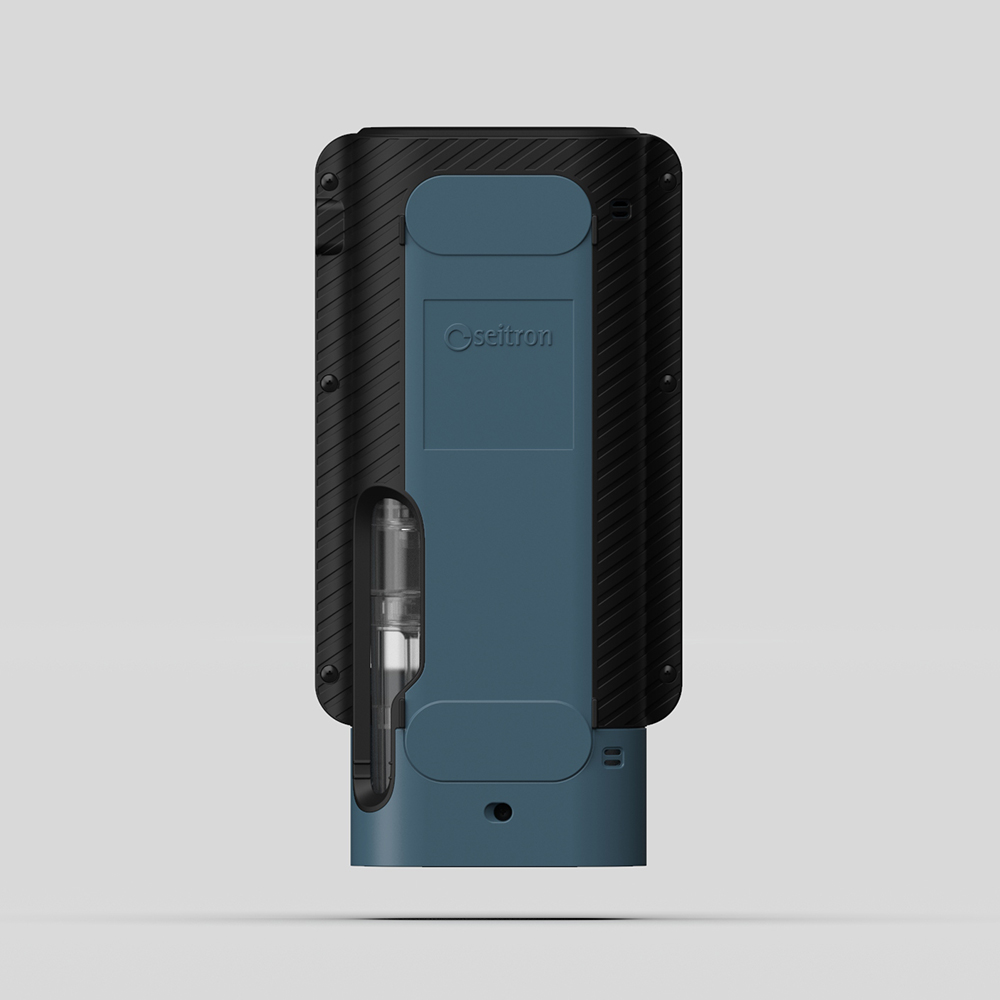 A highly characterizing element is the inspection window of the anti-condensation trap, hollowed out on the side of the analyzer. This technical detail allows the readability of the device parameters among the best on the market.
The base of the product where the connectors are inserted also offers innovative solutions. NOVO introduces a unique connector, an absolute novelty on the market, which replaces the common 3 connectors to simplify and speed up the coupling of the probe.
Finally, on the upper part of the product, it is possible to install an accessory printer that integrates perfectly into the product lines.