In the collaboration with OEM, the challenge that was posed to us was to make a profound restyling of Helios, a professional pizza oven that is excellent from a functional point of view but still without its own identity from an aesthetic point of view.
The basic idea arose from the study of the pizza oven market in which we found a strong contrast between total stainless steel products, visually performing but not able to excite and more traditional handcrafted products made as unique masonry pieces. Our goal was clear right from the start: to create a product capable of combining these two extremes, to furnish and excite with evocative elements revisited in a modern key.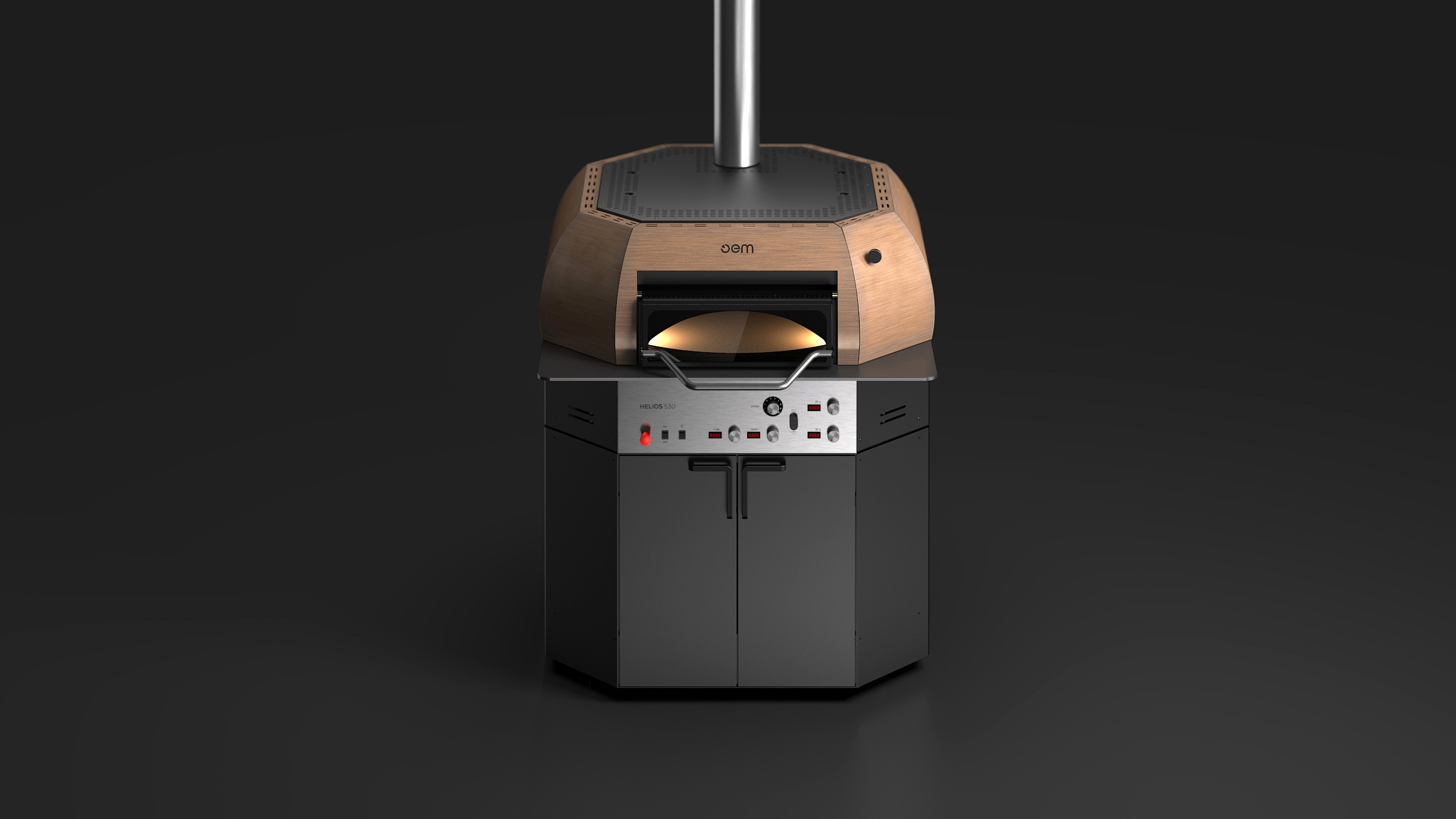 The choice of material was decisive. Starting from the advantages offered by sheet metal, we chose it to create the furnace dome by exploring new and more elaborate metal finishes for a precious and warm result in contrast with the cold technicality of traditional steel. This allowed us to give the product a much more human and emotional touch which undoubtedly gave a strong identity and a recognizable style to Helios.