The design language that characterizes the 4 products is a balanced blend of fluid and rational design. Sinuous lines and rigorous cuts, emphasized by color changes, are the guidelines that define the style of all battery lawn tools, a mix that conveys reliability with a fresh look.
Each product is composed of simple and basic shapes in order to maintain democratic and evergreen design but with a strong distinctive character. The battery is the link element between the different tools. Conceived partially embedded it becomes a visible and distinctive detail. The technical fabric handle is sober but at the same time eye catching and offers perfect functionality.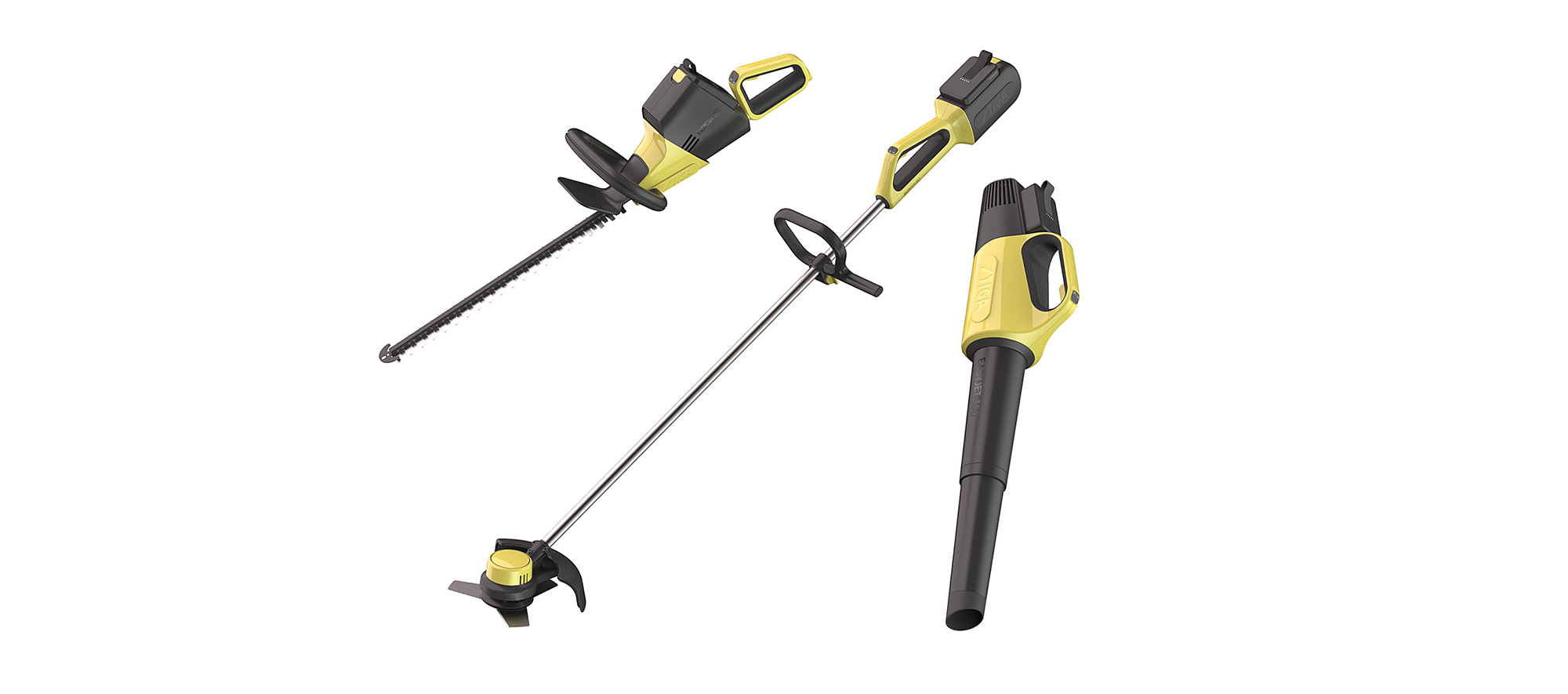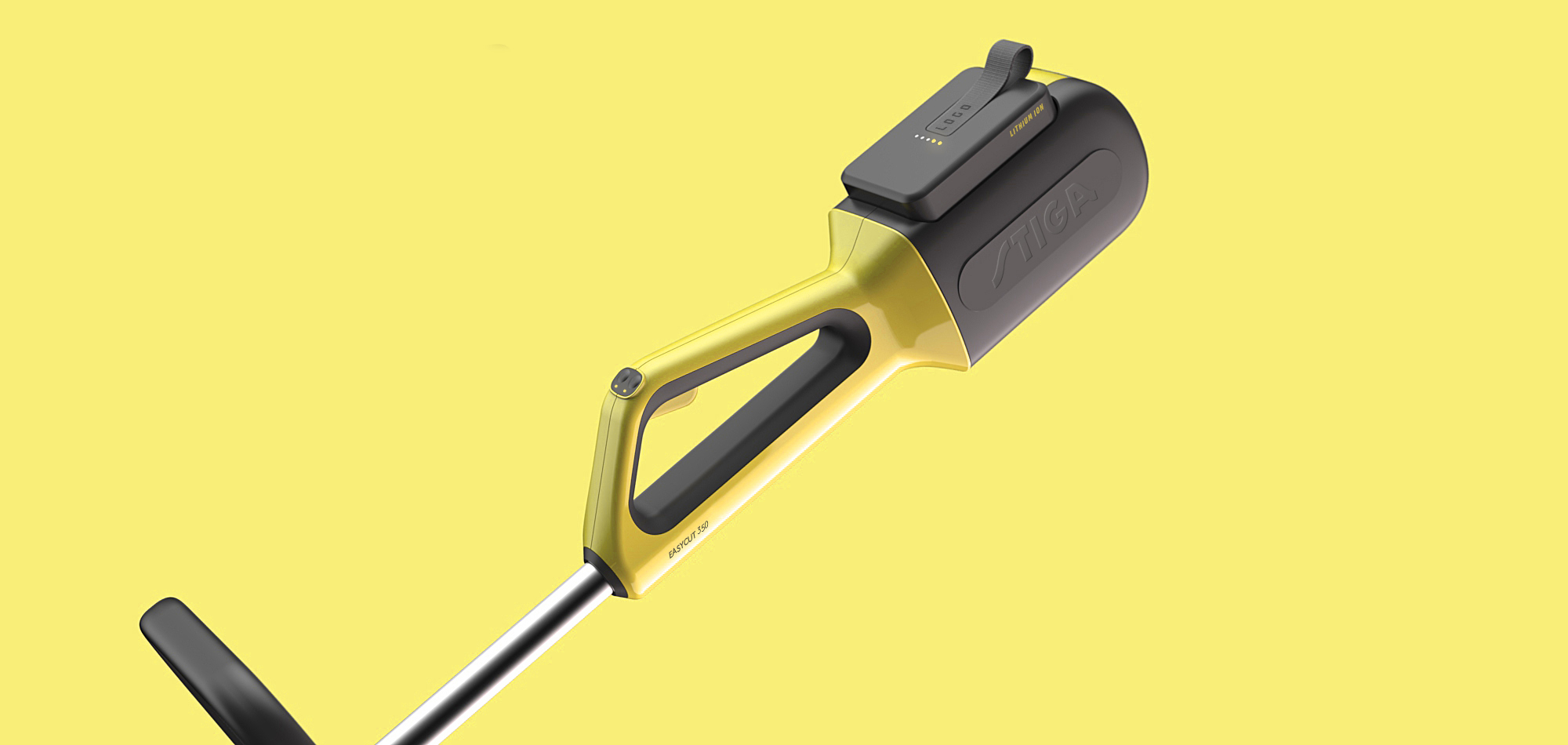 Great importance has been given to ergonomics and the ease of use. Handles has been designed to have a more relaxed and natural handling, with co-injection of rubber, simple and intuitive interfaces, weight balancing.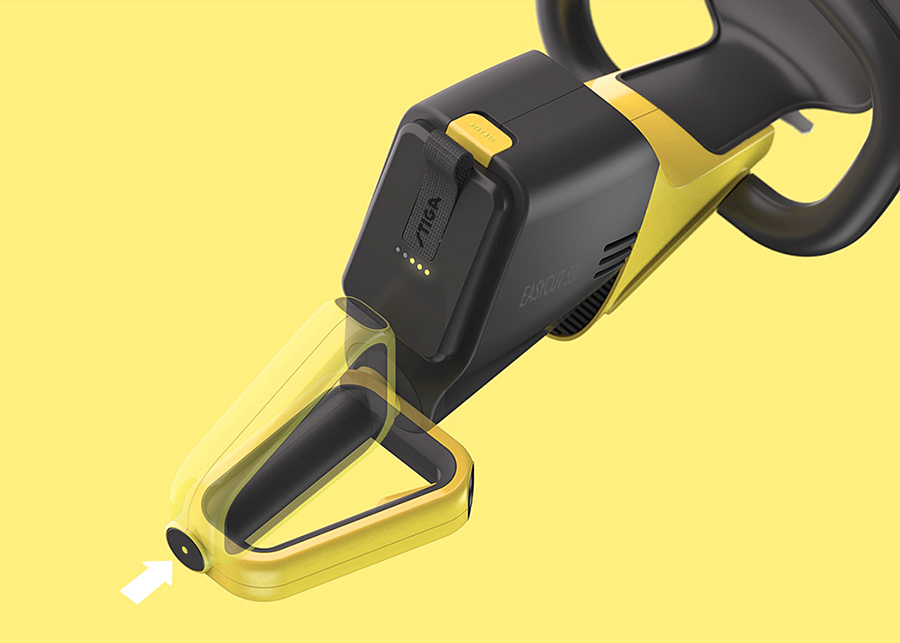 Meticulous attention was payed at the overall family feeling by setting few key elements: the command interface, the shape and proportions of the handle as a closed and continuous element, rational air intakes, clear subdivision of the colors and the battery.