SONNO is a company born in Malaysia from the intuition of 2 young Italian creatives who saw opportunities in improving the purchasing experience of mattresses.
With the mission of "helping people sleep better", from mattresses to bed frames, the leap was almost natural.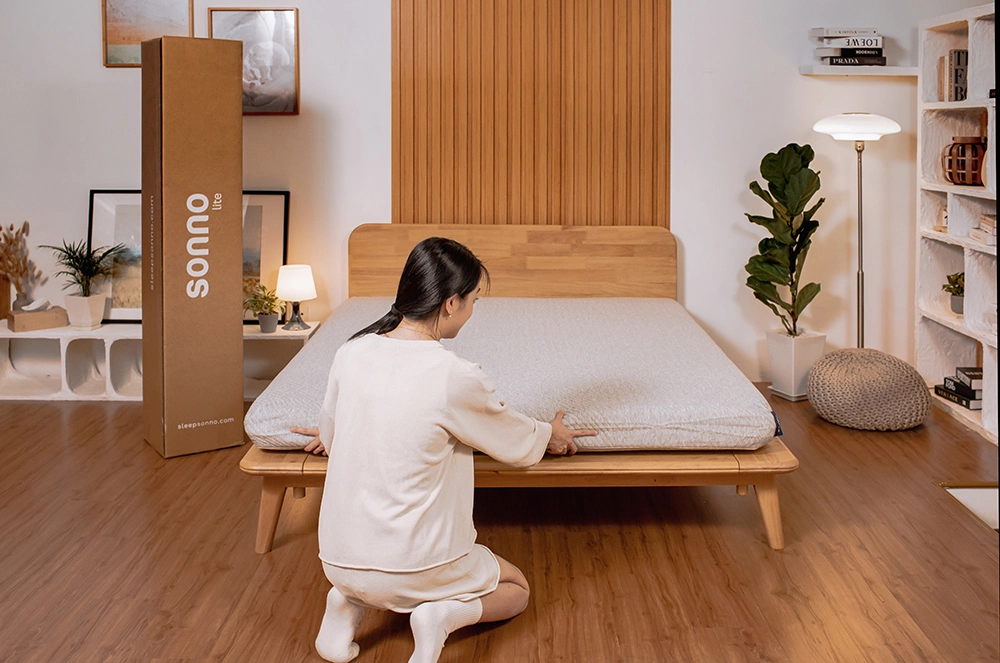 Whynot was commissioned to design the first SONNO bed frame that would preserve the brand's values such as simplicity in the purchase phase, a young target, and a competitive price.
From these key factors, the new bed frame was born, with an essential but refined design, completely assembled without the use of tools and shipped disassembled in a box.
The design enhances the solid wood with which the product is made; slightly curved and rounded shapes emphasize the quality of the material losing completely the DIY feeling of many competitors.