The clock radio is a product that has been very successful in the past and is gradually being replaced by smartphones. SACKit clock radio wanted to relaunch this product making it a high quality speaker, rich in features and with a unique design.
With WAKEit it is possible to have a compact speaker in the room with excellent quality audio that gladdens the start of the day by spreading music and accompanied by a moodlight that delicately illuminates the room.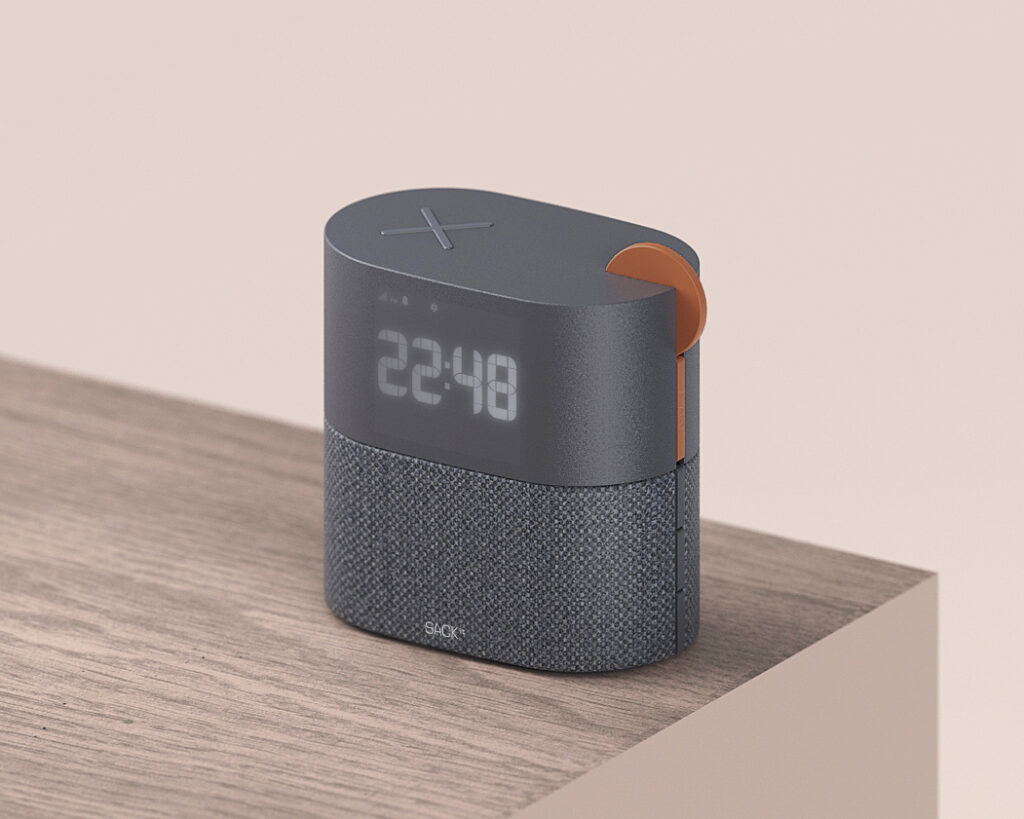 A rigorous and geometric design made up of details and material combinations. The body is divided horizontally with a plastic upper band that hides the interface and a Kvadrat fabric band where 2 speakers are housed for an enveloping sound.
Many functions require an often complex interface.
The great job of the Whynot team was to integrate the numerous mechanical keys into a product that wants to maintain an essential low-tech aesthetic without compromising functionality and the best UX. The keys, grouped into 2 macro-groups, are distributed on the sides of the product where the volume adjustment knob stands out like a disk that intersects the volume.
Your Smartphone can now be switched off and recharged on WAKEit, the new SACKit clock radio!