Presenting a smart space heater, a collaborative masterpiece by Whynot Design Studio and Clevast. This product offers a perfect blend of cutting-edge technology and timeless design.
The product is made to easily fit into your home design, aiming to blend in nicely without standing out too much. Drawing inspiration from simplicity, we've embraced clean and straightforward shapes. The design is enriched with a handful of distinctive features, carefully chosen to give the heater its unique character and identity. This design ethos not only enhances usability but also adds an element of interactive elegance to your space.
To enhance user-friendliness, we strategically placed the controls on the top of the heater. Encircling a circular display, a ring of mechanical buttons ensures easy access, allowing for a smooth and intuitive interaction with the device.
A standout feature is the air outlet, not just functional but also visually striking. This shiny, metallic-finished element intersects with the main body, adding a touch of style and elegance to the overall design.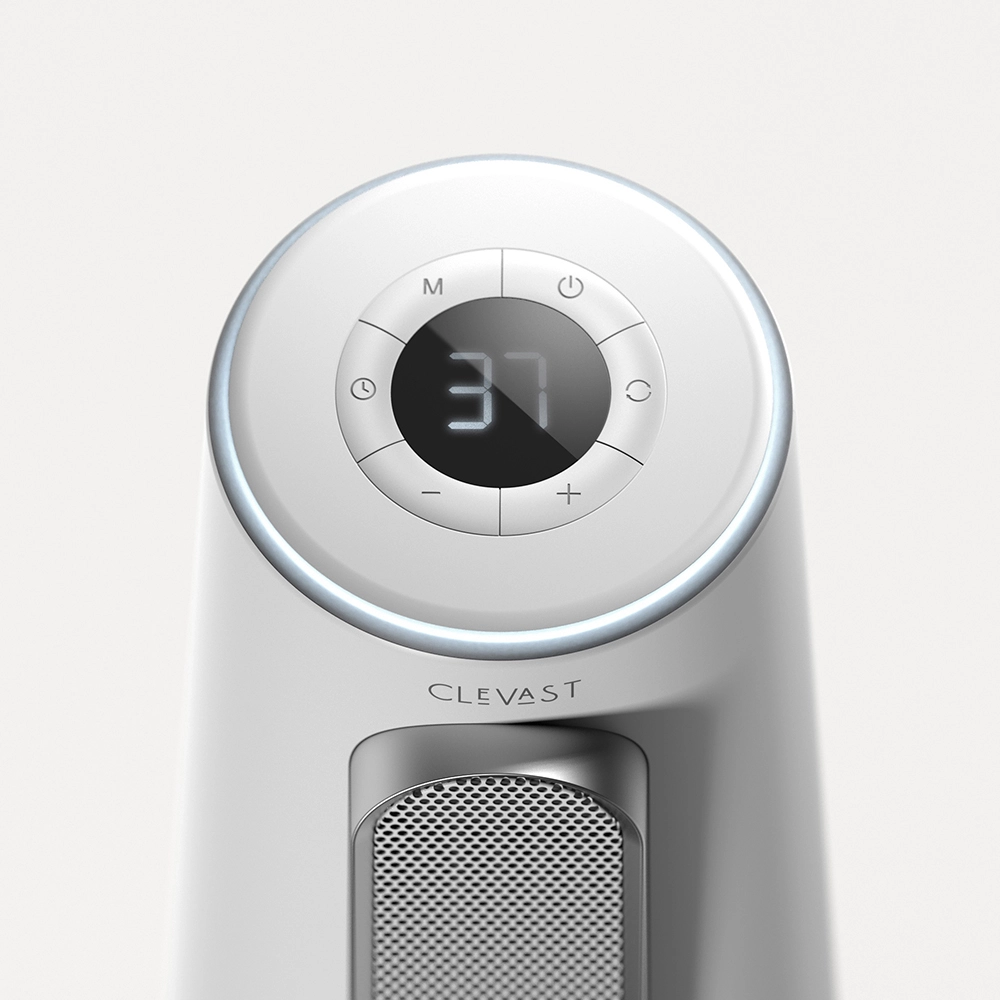 Look up, and you'll notice a charming circular light on top of the heater. It's not just for looks—it adds a visual touch and provides ambient light, turning the smart space heater into a stylish addition that enhances your living space.
In essence, the product has a simple and recognizable design, shaped by its functions. It's crafted to be visually appealing and purposeful, creating a look that's both iconic and minimalistic. The goal is for it to be a part of your home seamlessly, adding both style and practicality.