The pellet stove is becoming more and more a piece of furniture beyond a machine to heat the environment. When we talk about corridor stoves, the object with its proportions almost becomes an extension of the architecture of the house, where the flame is the protagonist.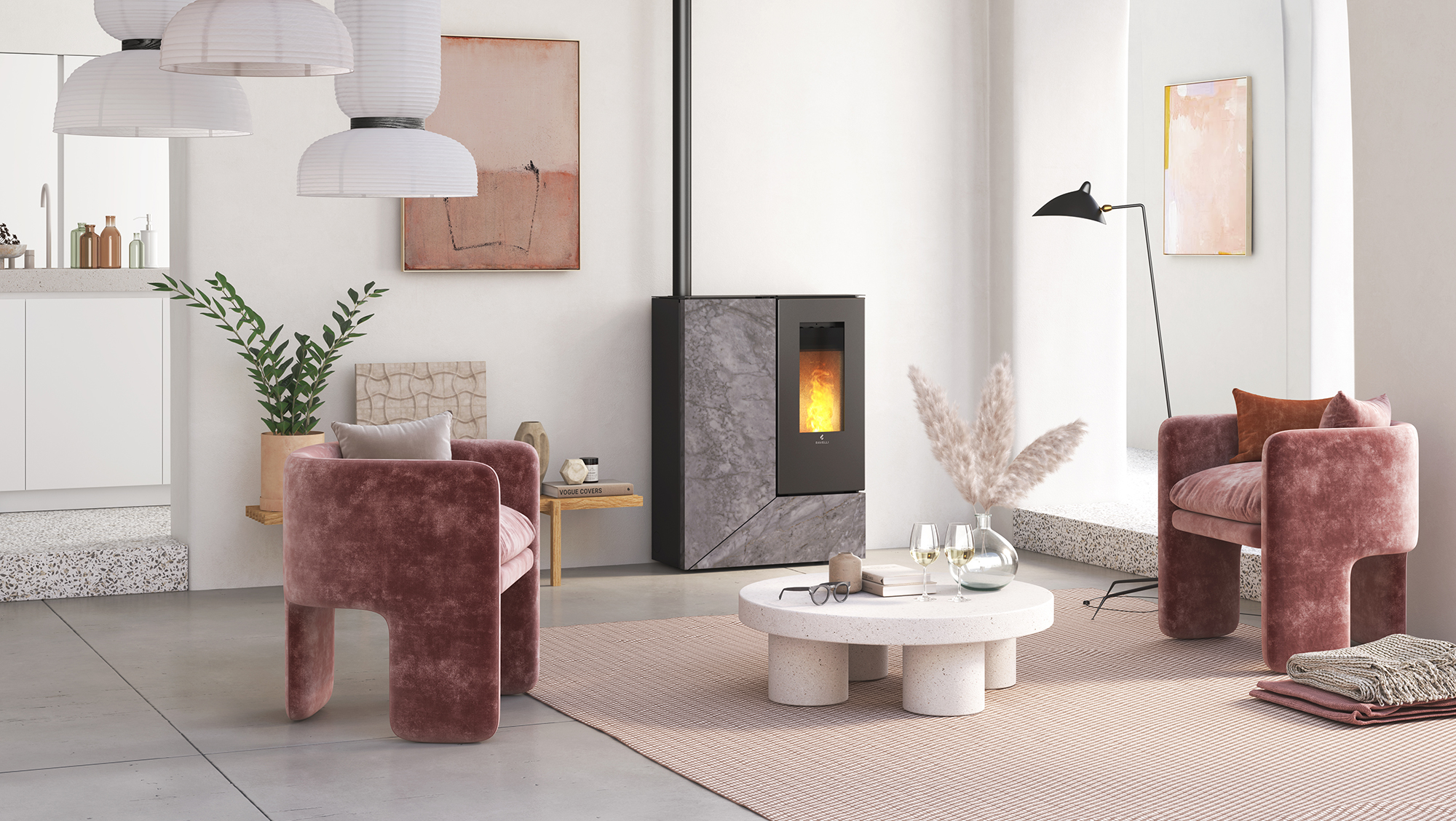 With Stilo we wanted to enhance the fire by minimizing every superfluous detail around it and using quality materials such as stone to enhance it. Stilo has an eternal aesthetic, made up of few lines and a clean and essential style but at the same time unique and distinctive.
The design of the top emphasizes this aesthetic purity with the smoke outlet and the tank lid that integrate perfectly with the openings for the air outlet.