When Etenwolf was founded, in 2020, they had one clear idea in mind: creating the best air inflation pump in the world. Thanks to a talented team of engineers, they managed to develop innovative technological solutions that needed a top-level aesthetic look.
From here began the collaboration with Whynot Design, in charge of giving shape to the flagship product of Etenwolf.
The design is distinctive but in line with the tools market, innovative but reassuring. The general layout has been developed around the cable management for the two hoses, the high-flow one which is wound on the back and the high-pressure hose which is fixed on the front.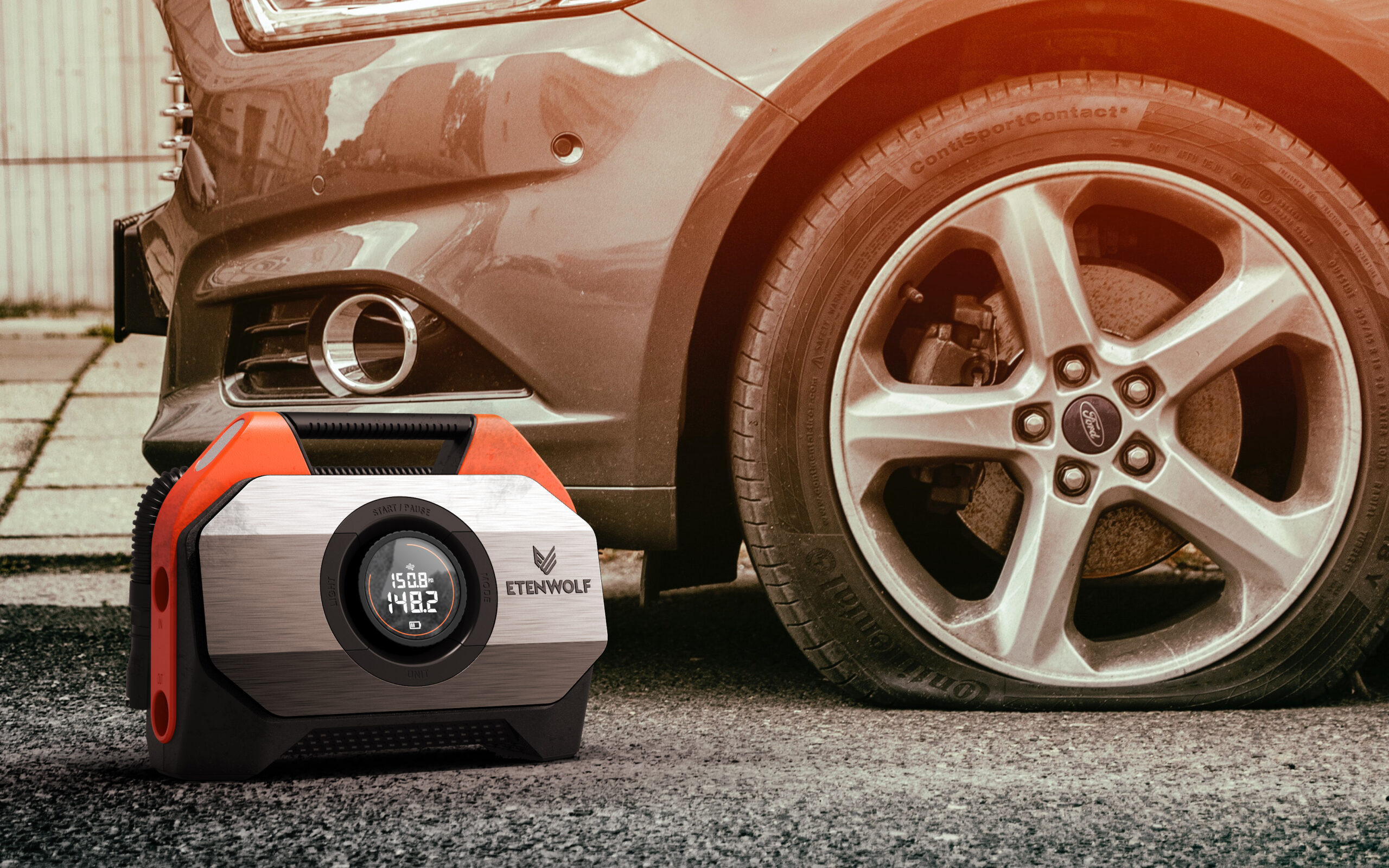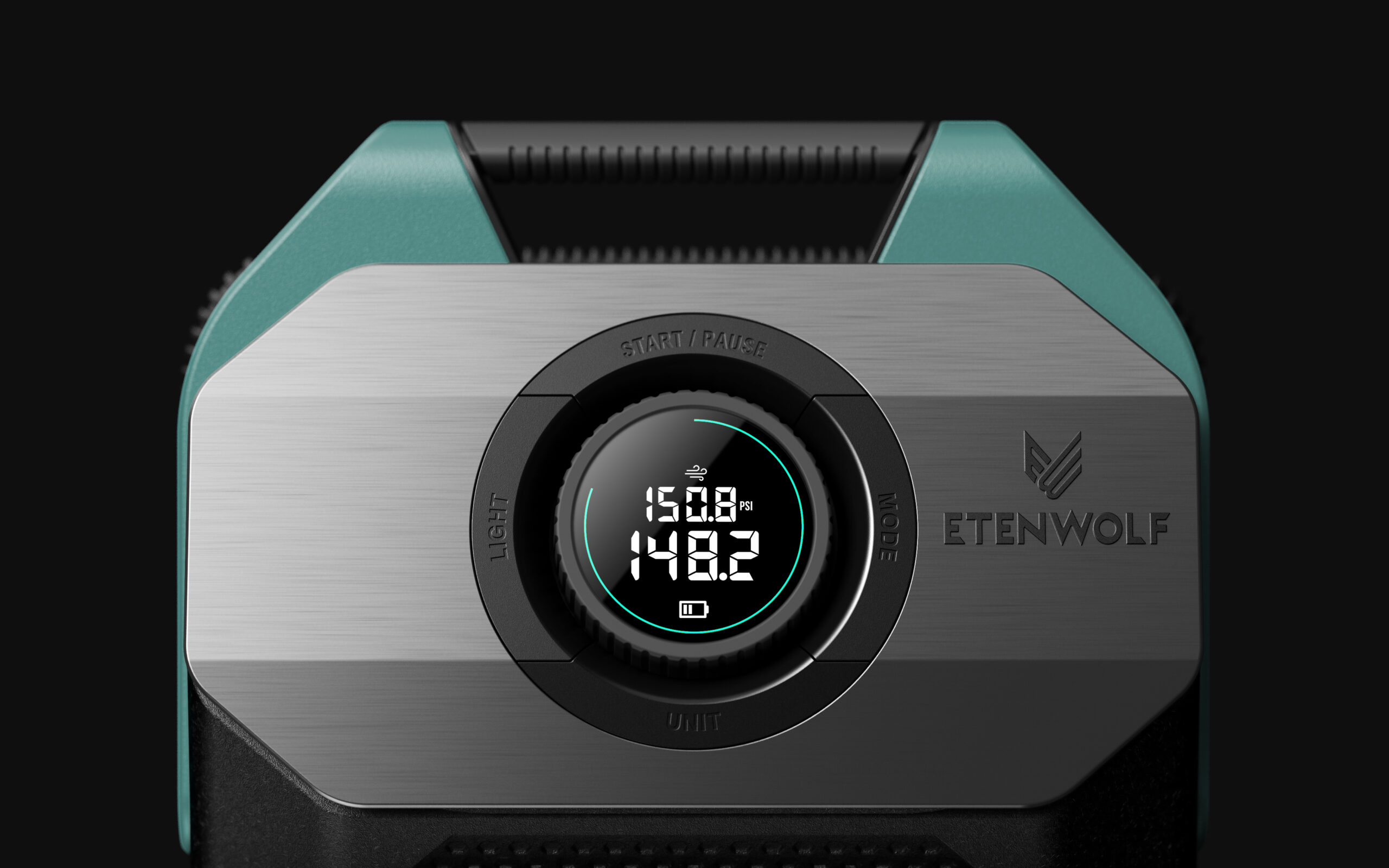 Ergonomics and practicality have been fundamental drivers in shaping the product. The pump is a combination of innumerable functional elements such as the handle for easy transport, the light for operating in the dark, the accessory compartment and the different air intakes to allow you to operate with maximum performance.
Particular attention has been given to the interface, the most visible part of the product. A circular display with a control knob and mechanical keys for an intuitive and immediate UX.