Crownful had the goal to create a vacuum sealer that would differ from the standard device in the market, generally square-shaped objects with mechanical buttons on top.
The product has a unique and highly iconic look, designed not only to redefine the aesthetic standards of the sector but also to offer an easy and intuitive user experience.
The front face of the product is cleverly designed to invite the user to place correctly the bag in the dedicated slot and once the machine detects the bag, the interface magically lights up .
The inclined surface provides a perfect angle for the user to see and interact with the interface. Instead of a chaotic and old line of buttons, a smart and dynamic menu appears only when needed, offering a complete range of features.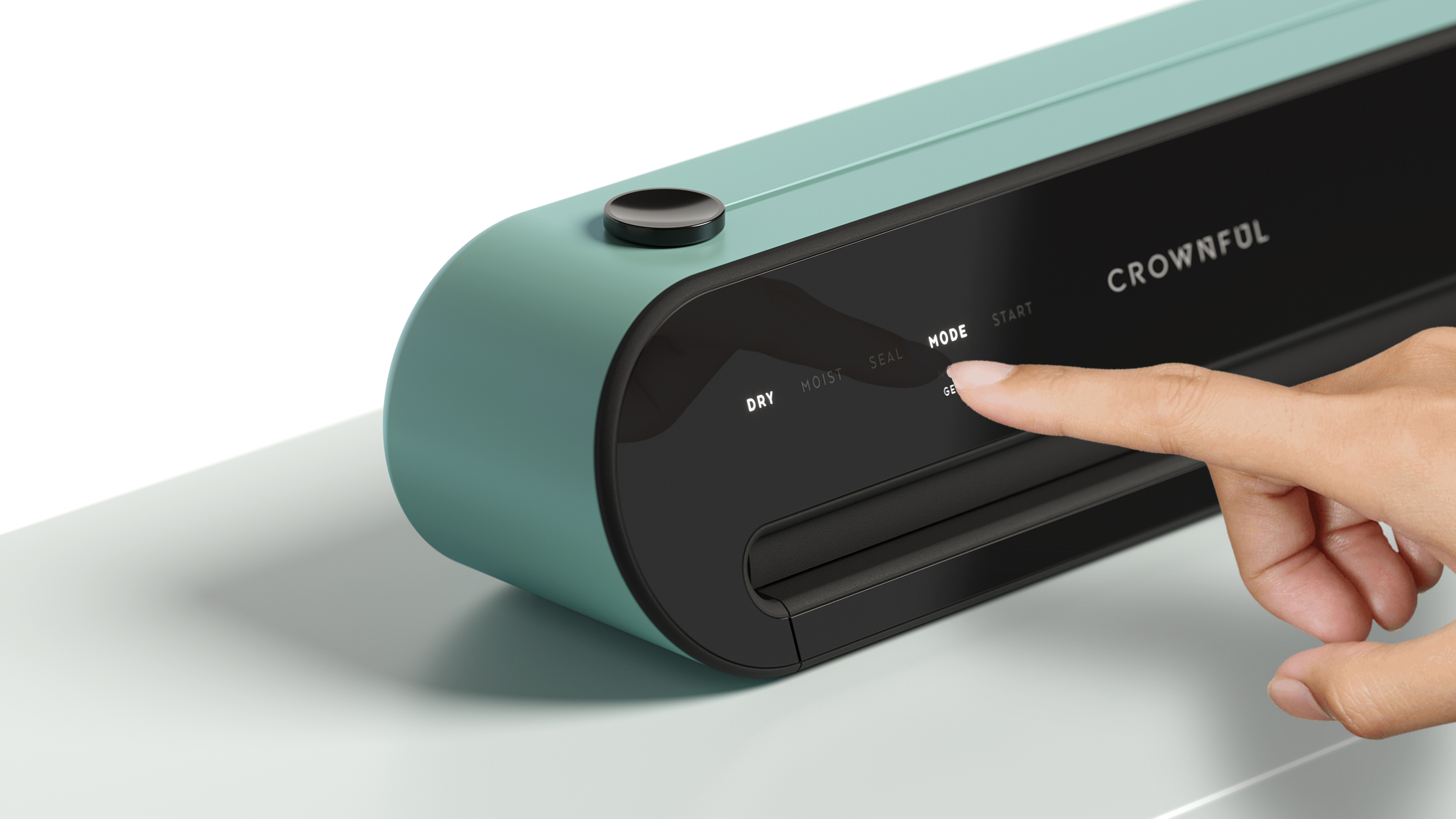 On the top of the product there is a built-in sliding cutter that allows the user to create customized plastic bags. To offer a complete vacuum experience, there is also an additional retractable vacuum hose integrated in the back of the product for alternative uses of vacuuming.