This contemporary and distinctively crafted muscle massage gun fo Medcursor embodies elegance and sophistication. Its aesthetics are characterized by exquisite brass accents and a stylish decorative air intake pattern, making it a standout in both design and performance.
The most distinctive design element is the diagonal division of two distinct colors, a tasteful combination of grey and black. This not only enhances its visual appeal but also reflects a balanced blend of style and performance.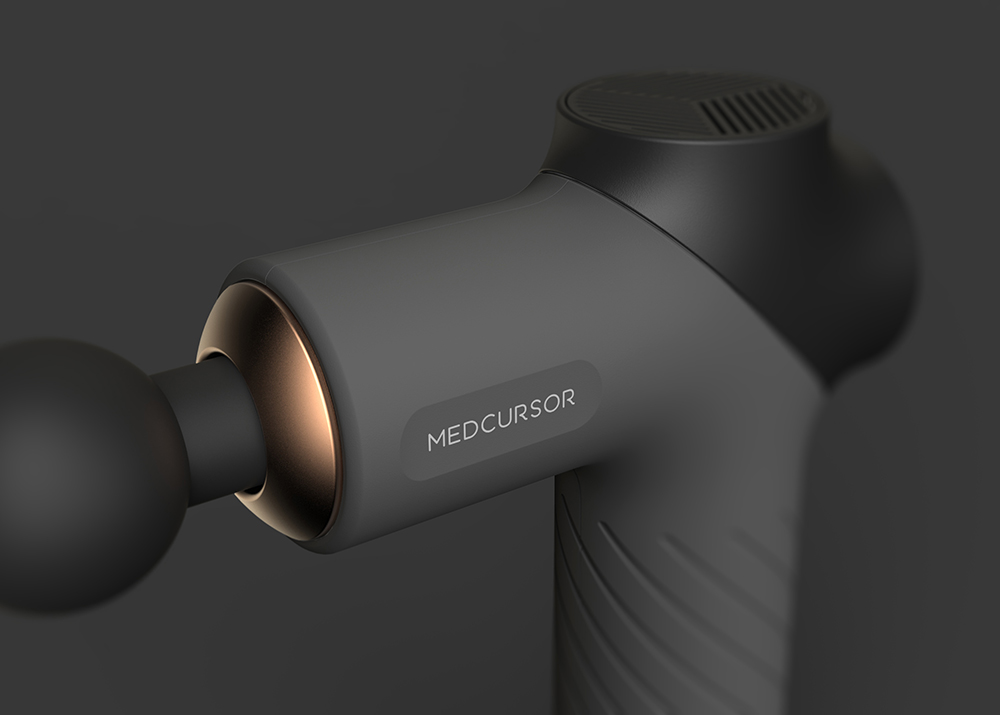 This massage gun has innovative LCD touch screen with high-definition clarity, allowing users to effortlessly make adjustments while providing real-time visibility of speed settings.
With its user-friendly storage container, portability becomes effortless, making this massage gun a versatile companion for the gym, business trips, or home use. The ergonomic silicone grip on the handheld percussion massager guarantees a secure hold, eliminating the risk of slippage during use. This versatile tool is suitable for athletes, fitness enthusiasts, and anyone seeking to enhance their physical well-being.