In recent years, working from home has become an increasingly widespread working formula, creating needs that are often difficult to reconcile with small domestic spaces. At the same time, distance learning has also given rise to similar needs.
Foppapedretti has been able to read these changes and these latent needs by creating a collection of compact and functional workstations. The aesthetic design of "Allieva" arises from the dual objective of combining uncompromising practicality with a refined aesthetic that can be easily integrated into any context.
When closed, Allieva occupies minimal space with a depth of only 178 mm, making it ideal for individuals residing in compact homes or shared living spaces. With a simple movement, the workstation is swiftly prepared, offering a convenient worktop along with two multipurpose trays that conveniently double as tablet holders for video calls. To enhance functionality, a spacious compartment has been incorporated at the table's base, ensuring quick access to essentials and effortless station reconfiguration before closing. Additionally, the inclusion of four wheels facilitates effortless mobility, catering to users who require a workstation that is perpetually ready and adaptable to various room locations.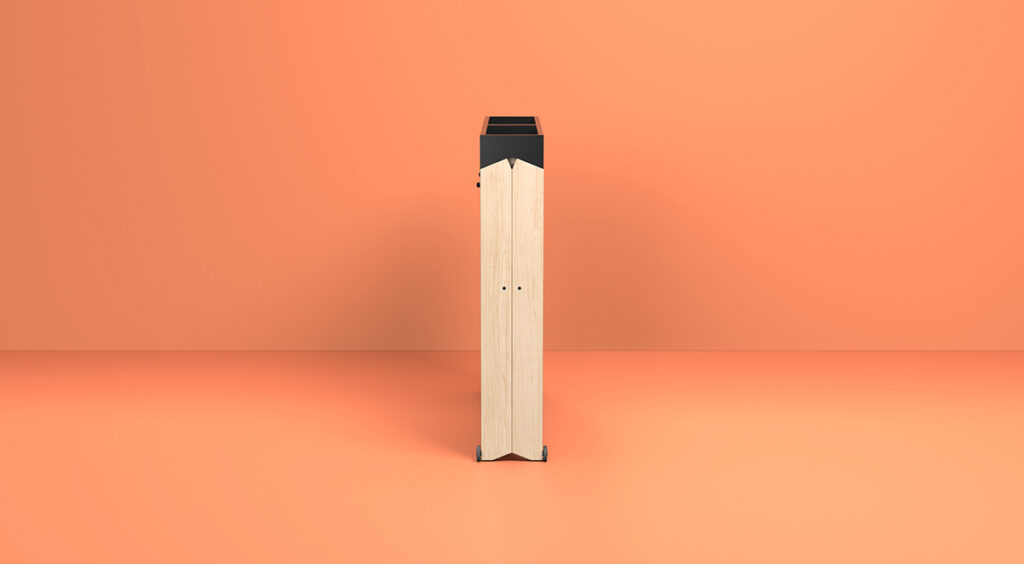 In a world where the line between work and leisure has become increasingly blurred, Foppapedretti's Allieva represents a thoughtful solution. It not only addresses the practical demands of contemporary work and education but also aligns with our desire for aesthetically pleasing and adaptable living spaces. With Allieva, you can create a harmonious balance between productivity and relaxation, enhancing your overall quality of life in today's dynamic environment.