InsideUp ceiling hood by Faber is the first product from the collaboration between the prestigious company and Whynot, a three-dimensional object that develops inside the wall. It was 1963 when Faber invented the first kitchen hood. Today in Italy, one of the two hoods is Faber.
There are models of extreme essentiality on the market and others that, on the contrary, offer highly protagonist aesthetics and deliberately contrast with the walls in which they are embedded. The Whynot team wanted to create an object in a balance between these 2 extremes, a rigorous hood in the lines but with a strong identity, an object that stands out without being invasive.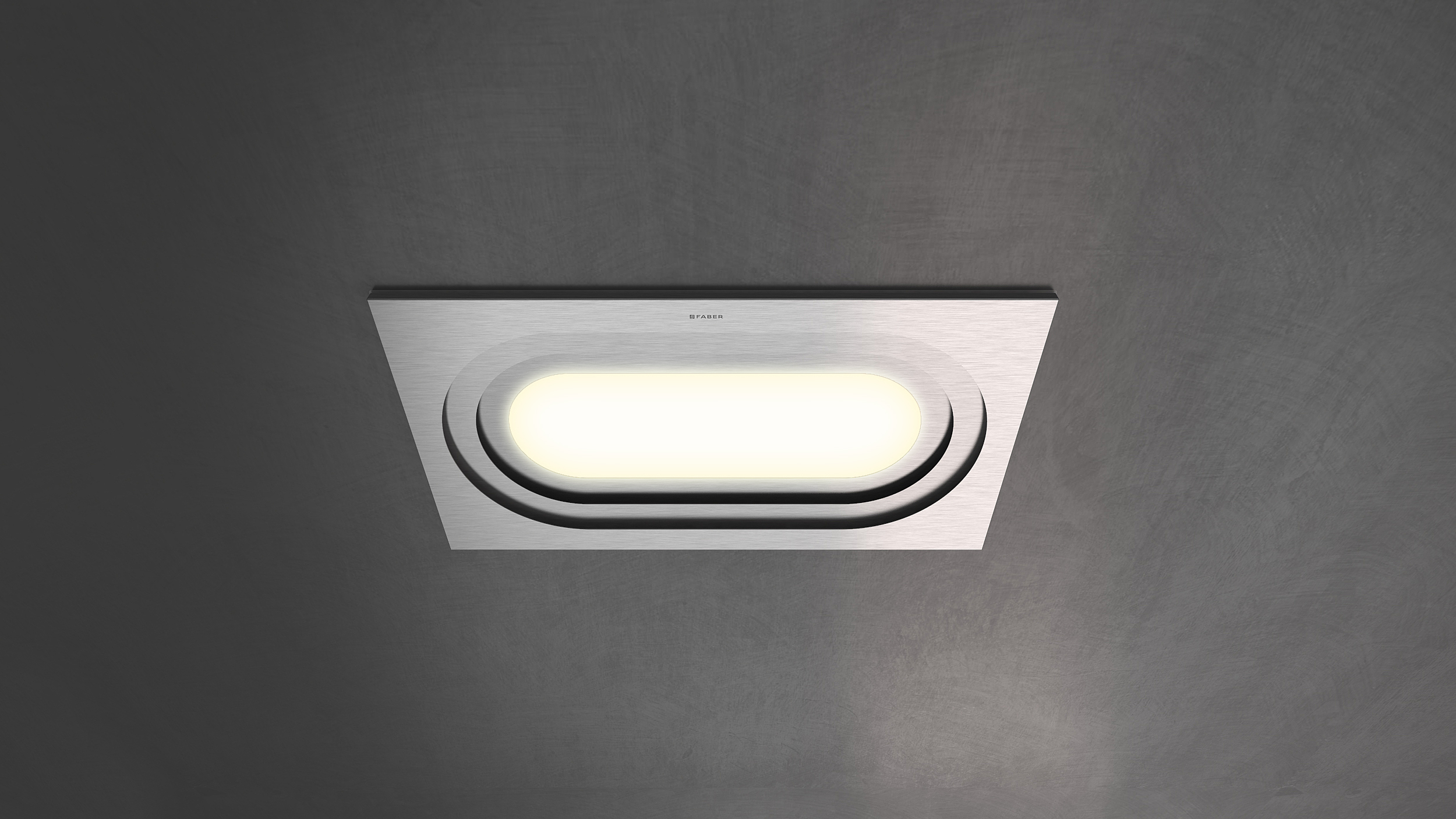 The shape with concentric sections performs the primary function of "sucking in the air", giving three-dimensionality to the new InsideUp ceiling hood. The idea was born from the desire to create hidden air vents, less technical and more decorative. The air enters between the various levels without exposing the openings directly to view.
To complete the scenographic effect, the inner level is a LED panel that integrates perfectly into the geometries, offering perfect lighting on the kitchen top.